Every professional or amateur fisherman needs a fish finder to ensure the presence of fish in a particular area. The fish finder detects reflected pulses of sound just as a sonar does. Modern electronics integrates a fish finder system with a battery, navigation system, a radar, and compass. However, the most important thing is the battery. Here are ten of the most popular fish finder batteries in the market today.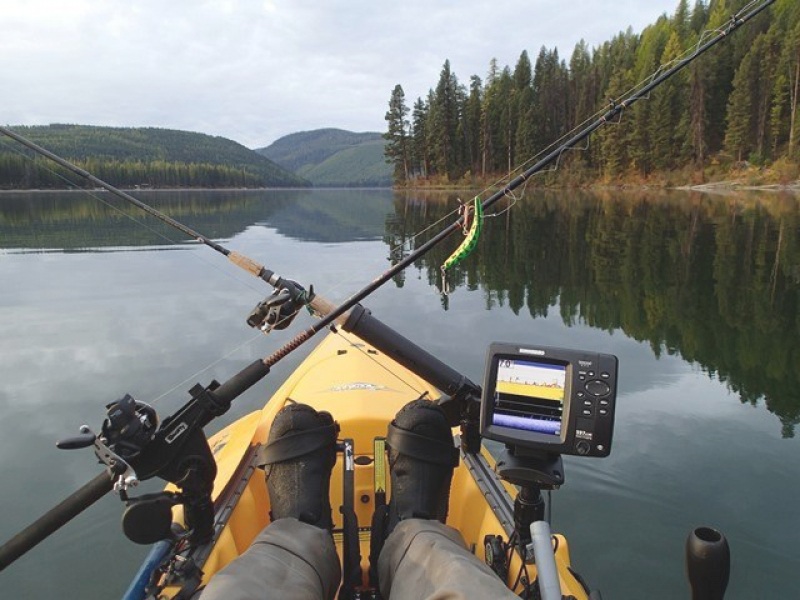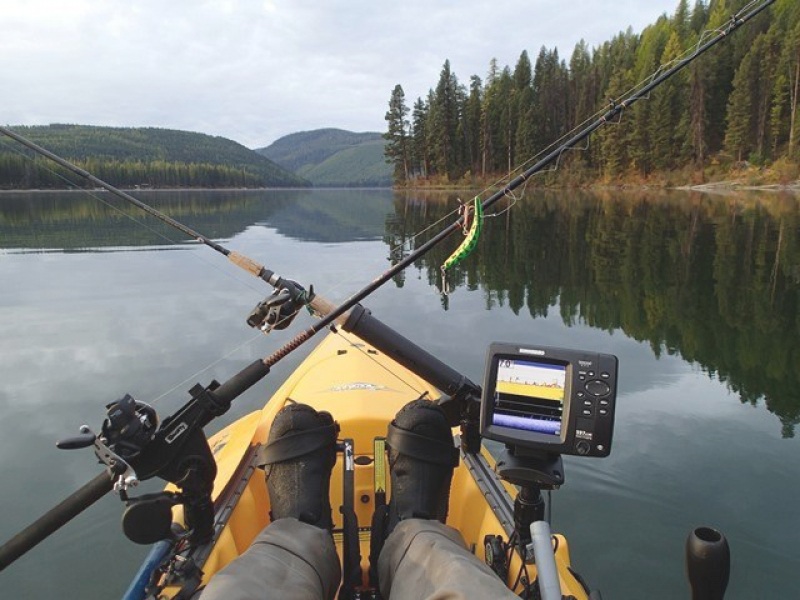 From the manufacturer that is popular for delivering power whenever you need it, Mighty Max 12-volt SLA Battery uses a state-of-the-art calcium alloy grid that can perform heavy-duty tasks because of its long service life. You can expect excellent performance from this battery whether you use it in float or cyclic operations.
Mighty Max SLA Battery is a product of absorbent glass mat, or AGM, technology. This technology also gave rise to the battery's valve-regulated design. This design makes the battery usable in indoor environment while making sure that there is no leak or maintenance. This defines its superior performance among thousands of good models.
Although the Mighty Max SLA, or sealed lead acid, battery can be used for your fish finder, it can also be used for many various applications. These include consumer electronics, medical mobility, engine starters, electric vehicles, and golf carts.
The Mighty Max SLA Battery can also be used for hunting, lawn and garden tools, motorcycles, portable tools, power sports, solar equipment, access control devices, toys and hobbies, and emergency lighting. In fact, these can also be used for security gadgets and cameras and many more types of devices.
With a 1-year warranty and a 30-day refund policy, this rechargeable battery is maintenance-free. It has a high discharge rate, and it operates in a wide range of temperature for your fish finder. It also has a deep discharge recovery.
Another excellent fish finder battery is the Powersonic PDC12600. This battery is a valve-regulated SLA. It is maintenance free. It is also rugged and easy to handle as well as economical. The Powersonic PDC12600 operates at a wide variety of temperature and has a long service life under perfect working conditions. It also has a deep discharge recovery as well as a high discharge rate.
The Powersonic PDC12600 is made from absorbent glass mat, or AGM, technology in order to ensure superior performance. It is excellent for your fish finder because it is valve regulated. Moreover, its spill-proof construction means that you can safely operate it regardless of position.
The Powersonic PDC12600 is a battery with a high power/volume ratio. Thus, it can efficiently yield unparalleled energy density. This makes it power your fish finder for long hours.
This battery is also approved for transport. It is certified by the DOT, IATA, CAB, and FAA. This makes it easy to deliver to other countries.
In terms of efficiency, the Powersonic PDC12600 does not need any electrolyte. Its unique oxygen cycle allows the recombination of gases that are generated while charging the battery.
The Powersonic PDC12600 has a long service life. It can last up to 5 years if operated under normal conditions. This translates to up to 1000 charge and discharge cycles depending on the depth of discharge.
The Mighty Max ML9 12-volt Battery comes with a handy 12-volt solar panel charger. As a product of Mighty Max, this battery comes with a heavy-duty grid made from calcium alloy. This guarantees superior performance as well as a long service life whether used in float or cyclic applications.
The Mighty Max ML9 is manufactured using absorbent glass mat, or AGM, technology. The valve-regulated design makes this fish finder battery usable in closed and indoor environments as well as outdoors. Moreover, the valve keeps the battery from leaking.
The Mighty Max ML9 is also maintenance free. Compared to other models, it also gives excellent performance. In fact, it can also be used for electric vehicles, motorcycles, lawn and garden tools, golf carts, and consumer electronics.
This state-of-the-art battery can also be used for emergency lighting, access control devices, solar devices, portable tools, toys and hobby equipment, power sports and hunting implements. The Mighty Max ML9 can also be used for medical mobility devices, engine starters, and security gadgets.
The versatility of this battery is coupled with a 1-year warranty and a 30-day refund policy. Thus, it guarantees your satisfaction. Furthermore, the 12-volt solar panel charger of the Mighty Max ML9 comes with alligator clips.
The Mighty Max ML9 is also built with protection against wind, rain, solar radiation, and salt air. It is also waterproof, corrosion proof, and rustproof.
This battery comes in a UV-proof polycarbonate plastic case. It also has a portable design that can allow you to mount it on the ground or on the wall at various angles even without stands.
The maintenance-free solar power source will provide many years of free charging. This will come in handy when an electric source is not available like in rural areas.
Cabela's Starting Lead Acid Battery provides high cranking power for your fish finder. The battery makes the engine start fast. This makes you get on the water sooner than you think.
The flush cover of the battery is also designed to be maintenance free. The battery also has an extra reserve capacity just in case there are emergencies. This gives you enough peace of mind.
Coming from a company with a great reputation for quality and excellence, Cabela's SLA battery is manufactured by the world's leader in fishing, hunting, and outdoor gear. Since 1961, Cabela has provided the world with outdoor equipment for more than 50 years now.
Praised by its buyers as a good and highly dependable battery, Cabela's starting lead acid battery comes in three available series. There are the 650 MCA 24 series, the 810 MCA 27 series, and the 1000 MCA 24 series.
The Optima Battery provides more power than its competitors. This makes it a leader in providing energy to your fish finder. It has unparalleled vibration resistance that makes it most efficient. It also has the right amount of cranking power that can start even for a large fish finder or boat engine.
Moreover, the Optima Battery's advanced Spiralcell technology gives it extremely high power as well as an extremely low internal resistance. This technology also provides the battery with high purity lead plates. The plates are wound with an absorbing glass mat material that absorbs electrolytes.
Optima Batteries are better than conventional batteries because they have twice as much service life. Optima batteries also have 15 times more vibration resistance compared to others.
Another excellent quality of the Optima Battery is that it has a low self-discharge rate. This means that even if you keep it after recharging, it does not lose power even after a year. This feature adds to its high reserve capacity of this battery over time.
The Optima Battery is also non-spillable. It is also practically maintenance-free because it usually takes only one hour of charging it before it gets full.
Aside from the superfast charging capacity, the Optima Battery comes with a 1-year warranty and can fit either in a Group 24 or Group 27 battery box.
Cabela's X900 Pure Lead AGM Battery is special because it recharges much faster than conventional 12-volt fish finder batteries. With its advanced AGM construction, you can experience incredible cranking and minimal maintenance with this battery.
Cabela's X900 Battery can cycle more than 900 times. In fact, this battery can provide up to 1,370 marine cranking amps and up to 220-minute energy reserve. In addition, with a 50 % recharge and discharge capacity, it is definitely faster than its 12-volt counterparts.
With an impressive 4-year warranty from the manufacturer, Cabela's X900 Battery is definitely a guarantee of excellent quality and performance. Its advanced AGM construction helps regulate the water levels and leaves no terminals to be cleaned.
Cabela's X900 comes in a special and reinforced plastic container designed for maximum durability. This protects the battery from all sorts of external damage when not in use.
Cabela's Advanced Anglers AGM Battery has a leakproof design that is protected from vibration and impact. This ensures maximum durability and resistance to weather and other forms of external stress.
Cabela's Advanced Anglers Battery also has a dual purpose for both deep-cycle and cranking applications. Thus, you can save on the cost of having two separate batteries.
Its highcharge retention capacity can make it last up to a year. Its superlong life span can also make it last even up to 600 drain/charge cycles, thus making it last longer than its competitors. Moreover, it charges very fast compared to other conventional batteries. This makes it maintenance-free.
This battery has one threaded post that includes wing nuts. It also meets all marine requirements by EPA and OSHA. Moreover, it is FAA and DOT certified.
Cabela's Advanced Anglers Battery is provided with a 2-year warranty. This shows how confident the manufacturer is of the quality of this fish finder battery.
The powerful Bass Pro Shops XPS 12-volt deep cycle marine Battery is the best guarantee for you to be troublefree for many hours in the water. It has a maintenance-free AGM design that serves to immobilize the electrolyte. This makes the battery protected from leaks and spills, thus making them safe to use regardless of how much the boat gets tossed.
The Bass Pro Shops XPS marine battery is an excellent source of power that provides a quick and easy start for your fish finder. It also has all the reserve power to keep your fish finder running strong and smoothly.
Aside from having plenty of reserve power, it has a high ability to run pumps, lights, inverters, and other electronic equipment like your fish finder for long periods of time. Recharging is almost unnecessary, and if you do need to recharge, the battery recharges fast.
The Bass Pro Shops XPS marine Battery also meets all the hazardous shipping requirements of authorities. Thus, this battery can be freely shipped worldwide.
The Bass Pro Shops XPS Power Series Marine Starting Battery gets you started really fast. This batter has a dualterminal design that makes its installation as fast and simple as possible. This state-of-the-art design also delivers the necessary cranking amps that will protect your engine against all weather.
With a 1-year replacement feature and a 3-year warranty, this excellent source of energy will make you focus on the fish and not on anything else. As a tough and reliable battery, it is one that has the quality of performance that is guaranteed by the manufacturer.
The Bass Pro Shops XPS Marine Starting Battery has a number of models to suit your specific needs. Model 550 is recommended for outboards of 100 hp and inboards of 150 hp. Models 630, 1000, and 810 have a silver alloy added to them to extend their life spans. However, model 810 has a high reserve capacity in case there are added electrical loads.
The Bass Pro Shops XPS Marine Starting Battery surpasses many of its 12-volt counterparts because of its capacity to match the motor's requirements.
The Husqvarna Deep Cycle Battery can power up your fish finder as well as your lawn tractor. It has an 18-month warranty and a 60-day money back guarantee. This shows the confidence and trust of the manufacturer on this superior product.
The Husqvarna 12-Volt Deep Cycle Battery is a sealed lead acid battery with T3 terminals, thus ensures easy and fast start of your fish finder.
With Chrome Battery as its manufacturer, you can expect that this superior battery is from the huge supply of the most reliable type of outdoor rechargeable battery through the years. Moreover, as an SLA battery of Chrome Battery, the Husqvarna Deep Cycle Battery is the workhorse of all batteries.
Constructed using lead calcium alloy and AGM technology, you can ensure an almost maintenance-free application for this battery. It is protected from spills and leaks. This battery also has no water to check.
In fact, it is one of the products in the market with the longest life cycles. It has a very powerful and extremely high amp hour capacity.
The Husqvarna Deep Cycle Battery contains high cell compression and fiberglass mat separators in order to help extend battery life. The battery needs the aforementioned especially in extreme conditions when there is a need to deliver excellent vibration resistance.
Aside from this, the Husqvarna Deep Cycle Battery is made from materials of the highest quality. These materials have gone through strict restriction and tests for effectiveness, compatibility, and optimal performance.
These are some of the fish finder battery options you can choose from. Without a battery that can undergo as many as hundreds of cycles and without one that has the capacity for fast recharges, you can never go far in your fishing activities.