Are you looking for a reliable fish finder? If this is the case, you should consider devices that are recommended by anglers or professional fishermen. Be reminded that not all fish finders are buyable even if the products are packed with futures.
If you need a recommendation, you should consider what the Humminbird PiranhaMAX 175 Fish Finder can offer. To learn more about this portable fishing device, here are more details about it:
Brief Product Description
The Humminbird PiranhaMAX 175 Fish Finder is considered to be the best option for beginners. It comes with a 16 level grayscale display, which gives anyone better adjustment to reading results returned by sonar waves.
It requires 1600-watt power. Moreover, it makes use of a dual frequency sonar. If you want to replace your in-dash model, this is definitely the solution to consider since Humminbird designed it with a drop-in structure.
Though it provides accurate information, the manufacturer was successful in making it compact and easy to carry around. As explained by Humminbird, the fish finder is perfected with simplicity instead of sophistication, making it dependable regardless of your skill level.
What Comes in the Box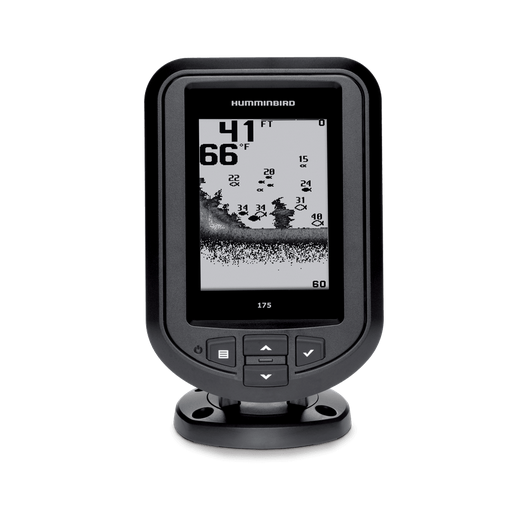 In every package of the Humminbird PiranhaMAX 175 Fish Finder, you will get one portable fish finder. Although one 12V battery is required, it is not included in the box. The device comes with the warranty information.
Product Features & Technical Details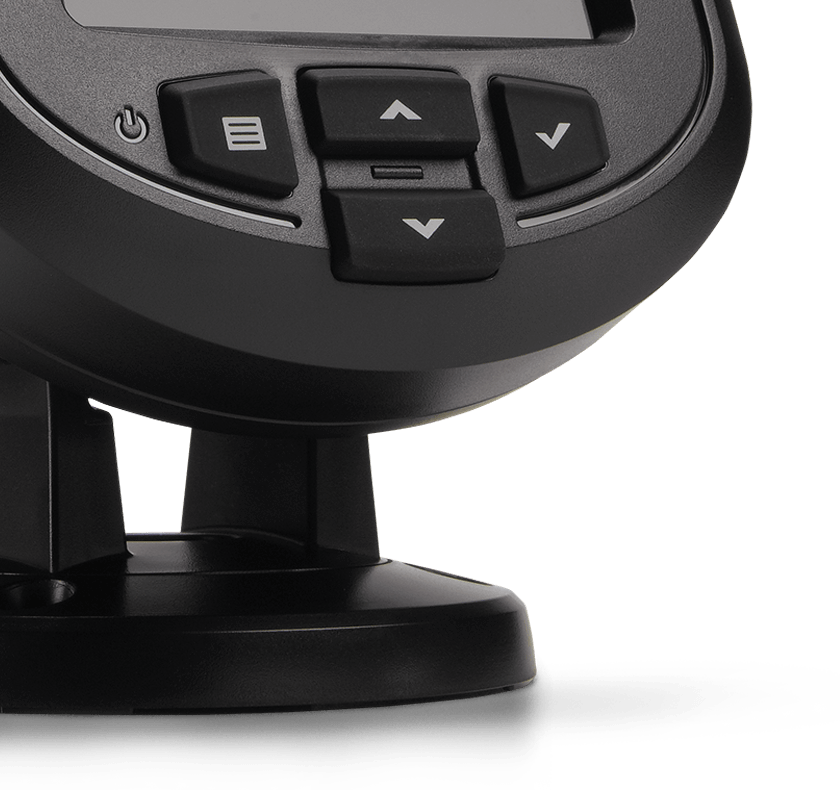 The Humminbird PiranhaMAX 175 Fish Finder has a unit size of 3.875 inches by 5.625 inches by 1.375 inches. You can mount it through in-dash or tilt installation. It features a standard XNT 9 28 T transducer. Moreover, it makes use of a standard sonar frequency of 200/ 455 kHz, meaning you will receive accurate readings from the device.
Its significant features are listed below:
Up to 600-foot depth capability
Built-in temperature reader
5-inch target separation
Comes with backlight
Four-inch contrast-enhanced grayscale display
Short Summary of Feedback From Existing Owners
Most of the reviews of the product reflect the satisfaction of its users. According to them, it is easy to set up and use. Moreover, most of the existing users of the Humminbird PiranhaMAX 175 Fish Finder never had poor quality issues since all its settings are pretty straightforward.
Pros of Product
Straightforward settings
Shows temperature and depth when boating
Clear screen definition
Readable information
Sturdy transducer
Cons of Product
Has no watertight connection
Few shades for grayscale display
Who Should Buy This Product
If you are a beginner in using a fish finder or with fishing, you will definitely find this product reliable. Since the Humminbird PiranhaMAX 175 Fish Finder makes use of dual beam sonar technology, you will find it easier to understand the details returned by the device. It makes complicated graphs easier to read given its grayscale display.
Conclusion and Recommendation
With the details above about the fish finder, there is no doubt that it is a great buy. Although it is generally made for beginners, even experienced fishermen will find the Humminbird PiranhaMAX 175 Fish Finder useful. This is proven by the positive feedback of professional anglers who have tried using it.