You can find various fish finders with different features on the market. This means that there is no reason for you to wait for a good catch every time you fish when you can use a unique device that can drastically improve your fishing conditions. There are devices that can help you find great fishing spots right away without necessarily diving under water.
To provide you with one recommendation, check out the Humminbird 140C Fishin' Buddy. To find out more about the device, given below are its details:
Brief Product Description
The Humminbird 140C Fishin' Buddy is a top quality fish finder that comes with a 256-color display. It uses Down and Side looking sonar. You can consider it a dependable choice in terms of portability. Instead of worrying about cabling, this fish finder is designed to eliminate the mounting of a transducer or rigging.
What Comes in the Box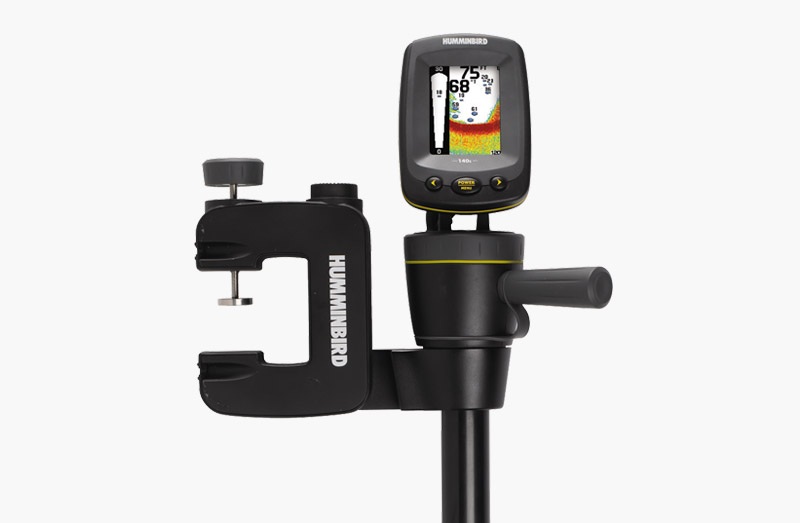 In every package of the product, you will get one Humminbird 140C Fishin' Buddy. Moreover, it has a portable clamp mounting type. To give you access to the manufacturer's service, the item also comes with warranty information.
Product Features & Technical Details
The Humminbird 140C Fishin' Buddy has a size of 4.22 inches by 5.76 inches by 2.72 inches. It comes with an item weight of 8.3 pounds. The power output RMS requirement of the fish finder is 125 watts. Moreover, it has a standard frequency of 200/ 455 kHz, implying that it can guarantee returns of sharp images and accurate details.
Given below are the major features of the product:
Onboard temperature reader
24 to 40-inch extendable transducer tube
5-inch target separation
Applicable to small and average-sized vessels
Clamp mount design
Short Summary of Feedback From Existing Owners
At first, many users of the fish finder were skeptical with the use of the product. However, as they used the Humminbird 140C Fishin' Buddy, they were able to see for themselves how highly efficient the product is. Other than the fact that they were given the advantage of a crystal clear view of the sea, many users of the fish finder had easier means of finding out the water depth changes.
Pros of Product
Clear and reliable reading
Has a side view feature
Identifies water column where fish holds
Easy to use
Has its own power source
Cons of Product
Transducer rod shakes when paddling
Does not work well for canoe fishing
Who Should Buy This Product
The Humminbird 140C Fishin' Buddy is suitable for all types of fishermen. If you are a professional angler, you will find the device useful, especially since it can give you details that will make your fishing experience a fruitful one. Alternatively, beginners will also find it effective to utilize since it can assist you in learning strategies or techniques in finding more fish or identifying structures found under the water.
Conclusion and Recommendation
The previous reviews of the Humminbird 140C Fishin' Buddy indicate that it is a must-have. Though its design is not as complicated as other devices on the market, it never failed to comply with the preferences of most fishermen. Also, Humminbird has done a good job of developing a fish finder that suits any skill level.