Fish finders are regarded as among the most trustworthy fishing devices that you can use today. Instead of spending a lot of time on your boat or shore waiting for the fish to take your bait, you can save time by locating the species present under water.
Only top quality fish finders can guarantee you a more convenient fishing experience, such as the Garmin Echo 150 Fish Finder. To find out more about this device, check out the details listed below:
Brief Product Description
The Garmin Echo 150 Fish Finder is a dual-frequency and dual-beam fish finder. It is developed by a recognized manufacturer of fishing devices, Garmin. Apart from being portable, the fish finder is also useful in fishing from a kayak, canoe, or small boat.
If you move from one vessel to another, this is a reliable fish finder as well. Apart from giving you a better view of what is underneath, you can also use the fish finder to get good shots of elements in the water apart from fish.
What Comes in the Box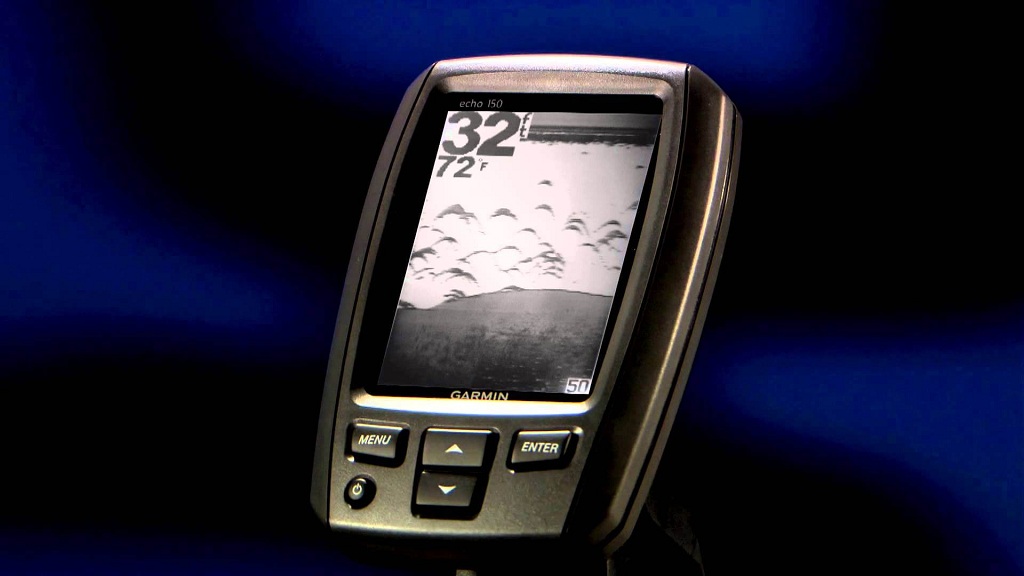 In every package of the product is one Garmin Echo 150 Fish Finder. You will find a flush mount kit along with it. This structure has a quick release feature, which comes with swivel and tilt for easier installation.
Product Features & Technical Details
The Garmin Echo 150 Fish Finder has a 4-inch level FSTN grayscale display with screen resolution of 160 pixels by 256 pixels. Moreover, it requires 200-watt RMS power, giving you a reach of up to 1,300 feet under water. In terms of fishing in salt water, you can anticipate it to reach up to 500 feet. It uses 200/ 77 kHz frequencies.
Given below are its significant features:
HD-ID target tracking technology
Uses Ultrascroll feature to target fast-moving fish
120-degree maximum mean width
Features alarms
User-friendly configurations
Short Summary of Feedback From Existing Owners
According to most of the reviews of the Garmin Echo 150 Fish Finder, it is a reliable option if you want accurate details and sophistication in one unit. From the installation to its use, everything is straightforward. This is the reason why most users of the device have never reported operational issues.
Fishermen who have used the Garmin Echo 150 Fish Finder report that it is possible to carry the device on lake and sea. Despite the differences in environment, the device still held up.
Pros of Product
Straightforward settings
Shows temperature and depth when boating
Clear screen definition
Readable information
Sturdy transducer
Cons of Product
Has no watertight connection
Few shades for grayscale display
Who Should Buy This Product
If you are looking for a fish finder that can resist saltwater corrosion well, the Garmin Echo 150 Fish Finder is a product to consider getting. Also, if you do not prefer fishing devices that are too difficult to mount, the Garmin Echo 150 Fish Finder is the best option. Moreover, many have considered it ideal for kayak fishing.
Conclusion and Recommendation
Given the reviews of the Garmin Echo 150 Fish Finder, you can actually say that it is a must-have. It may be simpler in terms of overall quality, but it is undeniable that it is highly efficient.