There is nothing better than considering advanced devices to improve your fishing experience. Even if you ask experienced anglers, they will definitely prefer having a tool that can keep them from waiting on their boat or shore for hours just to catch a single fish.
If it is your first time using a fish finder, you need a useful device. One recommendation you can consider is the Deeper Smart 3.0 Fish Finder. Given below are more details about it:
Brief Product Description
The Deeper Smart 3.0 Fish Finder is described as an exemplary creation by a renowned manufacturer of various fishing equipment. It comes with smart sonar fishing technology that is compatible with both Apple and Android devices.
With the use of this revolutionary product, you will be able to find not only fish to catch but also important details below your vessel. For instance, you will be able to identify the bottom structure, temperature of the site, depth of water, and presence of vegetation, among others.
The Deeper Smart 3.0 Fish Finder is suited for docks, banks, and bridges. You may also use it in a float tube, kayak, and when ice fishing.
What Comes in the Box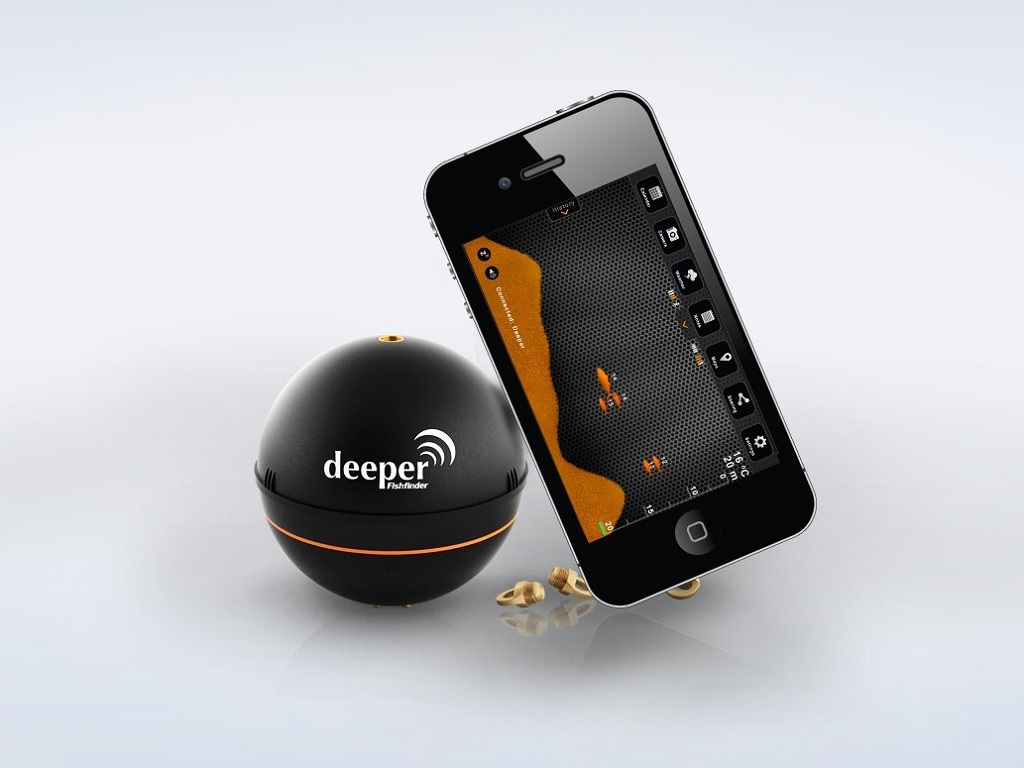 In every package of the product, you will get one Deeper Smart 3.0 Fish Finder, a neoprene carry bag, two attachment bolts, USB wire, and instruction materials.
You can be certain that with the tools available with the device, you will have no issue setting it up. Be informed that the fish finder is powered by a rechargeable battery, which has a recharge time of a couple of hours.
Product Features & Technical Details
The Deeper Smart 3.0 Fish Finder has dimensions of 2.6 inches by 2.6 inches by 2.6 inches. Also, it has an overall weight of 3.5 ounces. It has on board dual frequency sonar. You can choose either 90 kHz or 290 kHz reading based on your environment.
Given below are its major features:
Monitors water temperature levels
Features ice fishing mode
Requires no special equipment or line
Transfer data through Bluetooth connection
Online and offline operation
Short Summary of Feedback From Existing Owners
According to most users of the Deeper Smart 3.0 Fish Finder, this device is reliable to use as claimed by its manufacturer. The information it provides is accurate even if the results are being displayed on a smartphone. Even the connection to Apple and Android devices is quick and seamless. Many have commended the fact that it does not require any phone data service.
Pros of Product
Easy to navigate
High-quality mapping feature
Connects to smartphone easily
Ideal for recreational use
Quick setup
Cons of Product
Poor connection issues
Data does not sync
Who Should Buy This Product
If you fish for recreation, this is a durable product to buy. It has the features that you need in order to target a variety of species underwater. It makes fishing more interesting even if you are located on a dock or a boat.
Conclusion and Recommendation
Given the facts about the Deeper Smart 3.0 Fish Finder, you can be certain that it deserves to be on the list of top fish finders on the market. Once purchased, simply follow the instructions of the manufacturer to get the most out of its features.