Fishing is a relaxing hobby that keeps us away from the stress of our daily lives and closer to the beauty of nature. In the old days, all an angler needs are a sturdy boat, a good rod, and provisions. Fishing may take many hours before finding a suitable catch. Nowadays, anglers can rely on various electronic tools to make fishing easier and more fun.
A fish finder is an important tool for both professional and enthusiast fishermen. It is used to show a graphic representation of what is beneath the boat and helps an angler to identify fish. This electronic tool is placed on a surface that is visible and accessible to the user.
To make the most out of your fish finder, you'll need to install it on a flat, even and sturdy area using a durable mount. The mount may vary according to the boat type you are using and display sizes. Using the proper mount can ensure the stability and effectiveness of your electronic devices.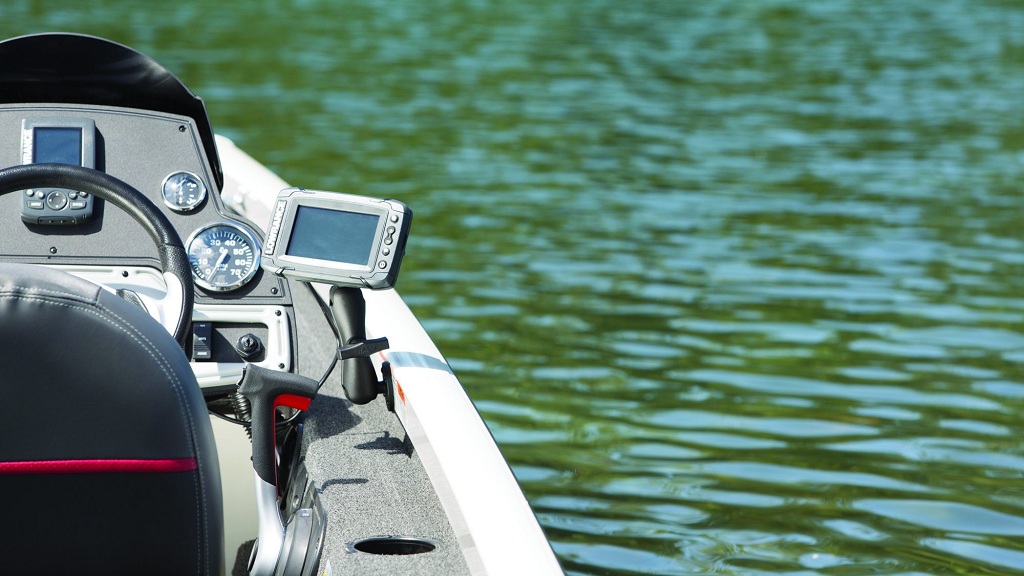 There are many fish finder mounts available. To help make your choices, here are the top ten products available in the market today:
10. Fish Finder Mounts 2.9 Ampere Hour Magnetic Boat Mount Kit
Fish Finder Mounts 2.9 Ampere Hour Magnetic Boat Mount Kit is a complete setup for different fish finder display types and sizes. It consists of 15 millimeter magnetic transducer mount, 2.9 ampere hour rechargeable battery pack, durable steel clamp, and square base plate. The base plate has multiple pre-drilled holes that can fit any fish finder model.
It is easy to setup and can be attached to any vessel, such as boat, canoe or kayak. It has its own battery pack that can power your fish finder displays for long trips. It can convert easily to a tube/pontoon mount using a strap and a float tube transducer mount. The whole kit weighs around 2.3 kilogram, but is still portable and adjustable to suit your boating needs. The clamp allows you to attach this mount onto any vessel without the need to drill holes. This can be a good choice for fishing enthusiasts that uses rental or borrowed boats.
9. Lowrance RAM 1.5 Inches Ball Marine "Rugged Use" Electronic Mount
RAM stands for Round-A-Mount, and is very useful for various fish finder display designs. The Lowrance mount has a patented 1.5 inches diameter rubber ball base for rough-service applications. It stands at 7.35 inches in total height. Both socket ends of the arm has adjustment points to allow almost infinite adjustment and viewing angles.
Each unit has a universal hole-patterned socket arm and adapter base. The adapter base has a quick release mechanism that can insert directly to Elite 5, Mark 5 and Hook 5 fish finders. This mount is recommended for "Rugged Use" applications because it can support heavy weight devices on harsh water conditions.
This mount is strong and easily allows you to move the unit around different types of fishing vessel. The parts can also be dissembled for cleaning and replacement. It will also fit other screwball brand so you can attach it on different tracks.
8. Humminbird 740116-1 RM-ATV Fish Finder Mount
Not all anglers use boats, canoe or kayaks to catch fish. Ice fishing can be a hobby or way of life for those living on colder parts of the world. Most ice fishermen uses an ATV to navigate around frozen lakes and rivers to find the perfect spot abundant with fishes.
The Humminbird 740116-1 RM-ATV Fish Finder Mount is an ideal kit for ice anglers using ATV. This kit includes a RAM mount, dual power cable, a cigarette lighter power cable, and handle bar mounting hardware. It has a Quick Disconnect feature that can be easily attached to your ATV handlebar. The RAM mount can easily fit not only with Humminbird fish finder models, but also with popular brands and designs available in the market.
7. Ram Mount RAM-D-111U-C Universal Electronic Mount
Ram Mount is one of the top-of-the-line mount brands available in the market. They manufacture rugged and versatile mounting systems that can be attached anywhere. All their boating mounts are built for freshwater and saltwater applications.
RAM-D-111U-C is a universal stand that is undoubtedly one of the fish finder mounts in the market. It is made of marine grade aluminum with a powder coated finish and rubber balls. It also has a superior shock and vibration isolation for any electronics. It is lightweight and easily adjustable at any angles.
It has a short double socket arm that stands a little over 8 inches in total length, 3.68 inches diameter round base and 11 x 3 inches rectangle base. The wide adapter base has sixteen pre-drilled holes that can support multiple fish finder display sizes. Its round base contains two holes at 180 degrees and three holes at 120 degrees.
6. Yak Attack Screwball Combo
Yak Attack provides gears and mounting systems specially designed for kayaks. They manufacture various mounts and brackets that are suited for the speed and roughness when kayaking. The durable mounts ensure that your electronic devices won't slip and fall of your craft.
Yak Attack Screwball Combo includes an X-grip mount that can hold any fishing electronics and even most smart phones. The arm and base are easily adjustable for viewing. It's made from composite polymer with non-slip surface finish for stronger grip.
Each 10 inches model comes with a 1.5 inches screwball. For smaller devices, it also comes in 5 and 7 inches with 1 inch screwball. The stand can easily be attached on any flat and even surface.
5. Ram Mount RAM-111U-B 1.5 Inches Ball Mount
Another versatile product of Ram Mount, RAM-111U-B features the patented design revolving around an elastomeric rubber ball. It has a short double socket arm, 6.25 x 2 inches rectangular base and AMPs hole pattern 2.5 inches round base. The adapter base has different combinations of pre-drilled holes which will match with various electronic devices and displays, such as GPS, CB radios, Ham radios and more.
The short arm is only 7 inches in total height when straightened and made of non-slip marine grade aluminum with powder coated finish. It also has a shock and vibration dampening feature that will lessen the risk of damage to your devices.
4. Brocraft Universal Portable Fish Finder Mount
Unlike the other fish finder mounts on this list, Brocraft has tall model standing at 31 to 51 inches in adjustable height. The pole can be adjusted at various heights depending on the boat type. It also has a transducer bracket and fish finder mount with 360 degree swivel.
It's also lightweight, portable and easily installed on most seafaring vessels. It's constructed from marine grade 6061-T6 aluminum with computer Numerical control (CNC) processing. Although the base is smaller than most mounts, it can adapt to various fish finder brands, such as Lowrance, Eagle and Garmin. The large clamp has a maximum opening of 2-3/4 inches and can be used anywhere you can clamp it on.
3. PROcise Outdoors Dual Dek-It Dash Mount
PROcise Dual Dek-It Dash Mount is a useful base that can support two display screens. Its horizontal design ensures that all your electronic consoles are centered and visible on your boat's dashboard. It is made with durable 3/16 inches thick aluminum to withstand constant movement and pressure. The style guarantees that your mounted electronics will not move around. It also reduces unneeded stress on wires and your devices.
The Dual Dek-It Dash Mount measures at 24.75 x 3.75 x 3.25 inches in length, width and height respectively. It has four mounting holes in the base at 9-3/16 x 3 inches and easily installed on any consoles with a flat, even surface. Multiple pre-drilled holes can support various electronic brands, such as Humminbird, Lowrance and Garmin. Additional holes can be drilled through the aluminum material if necessary.
2. Ram Mount RAM D-202-25-C-202U Flat Surface Short Arm Mount
Like most fish finder mounts manufactured by Ram Mount, the RAM-D-202-25-C-202U is made from powder-coated, marine-grade aluminum. Its short double socket arm stands at 7.875 inches, with a 3.68 inches diameter round base and 2 x 5 inches rectangular plate. As any Ram Mount product, this mount is made to withstand rugged use and harsh conditions.
The round base has two mounting holes at 180 degrees and three mounting holes at 120 degrees. The rectangular plate has four pre-drilled holes that are compatible with Humminbird devices, such as Helix 9, Helix 10 and Helix 12. It also has the Ram Mount patented rubber ball and socket technology that absorbs shock and vibration. The double socket arm has infinite adjustability to you can set your device at any viewing angle easily. It also has a weight capacity of up to 15 pounds.
1. PROcise Outdoors Dek-It Boat Electronic Mount
Last, but not the least is the PROcise Outdoors Dek-It Electronic Mount which comes in two different angles. Tested and approved by Bassmaster Elite Pro, Brandon Palaniuk, this series is ideal for fishing tournaments. It is made from high quality aluminum with powder coat finish and the raised design reduces stress and bouncing on your electronic devices.
Dek-It Electronic Mount comes in two different angles – flat (0.0 degrees) and angled (22.5 degrees). It also has GPS mount design so you can use multiple devices at the same time. It has a basic dimension of 5.5 x 16 x 4.5 inches, which can fit almost all electronic devices. It has multiple, pre-drilled holes to suit many brands, such as Humminbird, Lowrance and Garmin. It is also customizable when necessary. There is enough space on the plate so you can drill additional holes to fit your device.
Unlike RAM mounts, this dashboard mounts has no knobs and clamps that may loosen overtime. There is less risk of your devices flying off the boat due to wobbling arm mounts. The raised bracket also reduces the need to drill big holes on your boat. With the legs bolted on the dashboard, you can be confident that your devices are secured and stable on board. It is designed to absorb vibration and endure white cap conditions.
Tips on Fish Finder Mount Installation
Now that you have the options, here are some tips on buying and installing your fish finder mounts:
Check the compatibility of your devices on the pre-drilled base plates. Most plates have universal hole-patterns to fit any devices. If needed, you can drill additional holes on your mounts.
Place your mounts on a flat and sturdy area. Your fish finder screens and other devices should be easily visible and accessible. If you are using rental boats, or just own multiple boats, you can use the magnetic, strapped and clamped options.
Make sure that the nuts and bolts are properly secured on your boat and your devices. Loose knobs risk your devices falling off board. Continuous motion especially during harsh weather condition could loosen screws.
If needed, invest on pads and protective boards before installing your mounts. These things help protect your boat's durability and stability. The polymounting board will protect your vessel from repetitive drilling and screws.
Final Thoughts
Whether if you're an enthusiast, a professional or an ice fisherman, your electronic devices are important tools in your hobby or sport. It is not enough that your fish finder is a top-of-the-line brand. It should be placed and installed on a sturdy mount to keep it balanced and protected even during the harshest of conditions. There are many fish finder mounts option available in the market that will perfectly suit your needs. You've already invested in expensive locators and fish finders, so might as well invest on proper mounts that can fully support your devices.
Gone are the days of endless waiting for the catch to bite. Finding the right mount and equipment can help ensure that your fishing trips are always successful and enjoyable. However, do remember that proper installation of your fish finder mounts will likely improve the performance of your devices. It will also ensure its stability and longevity, especially in freshwater, saltwater or even icy environments. Gone are the days of endless waiting for the catch to bite. Finding the right mount and equipment can help ensure that your fishing trips are always successful and enjoyable.